NBCC is interested in supporting businesses in all sectors. In the past, the majority of our loans have supported businesses in real estate, construction, retail, hospitality and communications sectors.
Today, NBCC is interested in expanding its client base to also serve Nunavut businesses involved in mining, harvesting and the arts. Whatever your sector, it's worth looking into what NBCC has to offer.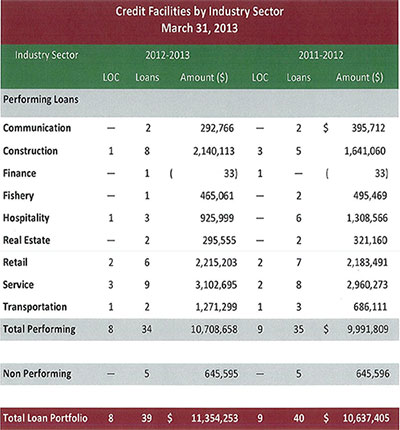 NBCC is interested in ensuring all communities have equal access to obtaining a loan. Over the years NBCC has loaned money to businesses in almost every community in Nunavut. Any viable business from any Nunavut community is eligible to apply.
Being a Successful Applicant
NBCC has supported many successful businesses over the years and helps businesses become successful. Many of our successful applicants have three key things going for them:
they have a strong business plan, with a clear vision of where they are going with their business;
they have experience running a successful enterprise; and
they have access to a good bookkeeper who keeps on top of the company's finances.
NBCC may be able to help you find some of the expertise you need to make your business a success. Contact NBCC's
Service Professionals
for in depth answers to your questions or email us at
credit@nbcc.nu.ca
to find out more.
To succeed in your application, the obvious thing is to develop a successful business. If your business is new or struggling, there are many websites from all over the world on the Internet that will tell you how to run a successful business. But where to begin…?
Fortunately there are some Nunavut-based websites that have taken the initiative to pull together start-up information for you. Some particularly useful websites focusing on business start ups and ongoing support are at: