Nunavut Business Credit Corporation (NBCC) is a territorial corporation of the Government of Nunavut. NBCC came into existence on April 1, 1999 by virtue of section 29 of the Nunavut Act (Canada). The Nunavut Business Credit Corporation Act defines its legal and operational structure and its Regulations guide key aspects of its operations.
NBCC reports formally to the Minister responsible for Nunavut Business Credit Corporation. Historically, the Minister of Economic Development and Transportation is also the Minister responsible for Nunavut Business Credit Corporation.
NBCC, like other territorial corporations, is subject to Part IX of the Financial Administration Act.
Our Vision
NBCC strives to be the "financial solutions provider of choice" to Nunavut's business community and be recognized as the "Lender of Northern Opportunity".
To NBCC's Board and staff, being the "Lender of Northern Opportunity", means creating value by building relationships, networks, and knowledge to enable the Corporation's clients to prosper. To accomplish this, NBCC works closely with its clients to improve their capabilities and their access to resources and opportunities. The Corporation builds linkages within local business communities, with other agencies of economic development and with other providers of public and private capital. It also actively promotes the business success of its network of clients and organizes its activities around this central objective.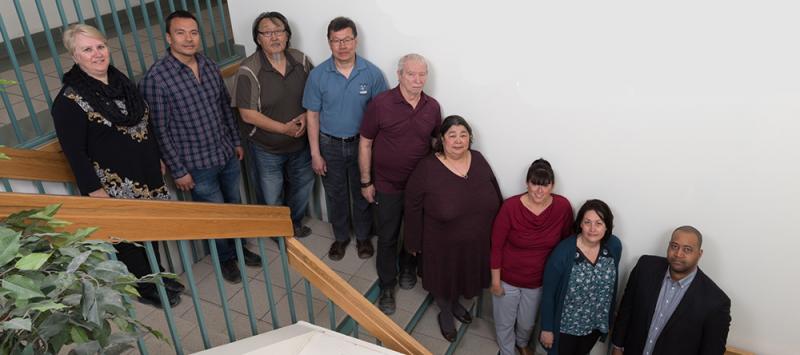 This vision of opportunity and success is based on fundamental values of viable self-sufficient economic development in Nunavut as well as sound principles of business management.
Mandate and Mission
NBCC's mandate is to stimulate economic development and employment in Nunavut by supporting, financing, and investing in resident business enterprises. NBCC does not offer grants or forgivable credit facilities and cannot make equity investments.
As the lender of northern opportunity, NBCC provides financing alternatives to small and medium business enterprises in Nunavut for whom access to credit represents a real challenge to growing their businesses. The majority of NBCC's clients are established businesses looking to expand or better establish themselves in their markets. NBCC also accepts applications for new businesses.
Working one on one with its clients, NBCC through its due diligence process gives careful consideration to each application, ensuring the merits of proposed business ventures are evaluated. The Corporation then provides financing for those projects that offer the best opportunities for success.
NBCC's mission is to stimulate economic development and employment throughout Nunavut. NBCC provides businesses with financing if they are unable to obtain loans from other financial institutions on reasonable terms and conditions. As a business development agency, NBCC recognizes that access to adequate capital is one of the many challenges faced by northern businesses in their attempts to take advantage of economic opportunities.